The Safest Way to Remove a Tree
At Thornton Towers Tree Service, we love trees and would love nothing more than to take care of them. However, we understand that there are times when tree removal is necessary.
We don't recommend DIY tree removal under any circumstance. We have specialists with the experience, knowledge and equipment necessary for the complete and safe removal of unwanted trees.
If you don't want to put your property and health at risk, give us a call today!
Benefits of Hiring a Tree Removal Service
Tree removal is a complicated and often hazardous job, but not many people realize this. That is why it makes sense to call a professional tree removal service. Here are several benefits that come with calling in tree removal professionals to handle the task.
Save Time
Gaining the required tree removal knowledge need more than an afternoon of Googling and watching YouTube videos. And getting the wrong tools can waste your time since they won't work. Save yourself the hassle by hiring a professional tree service.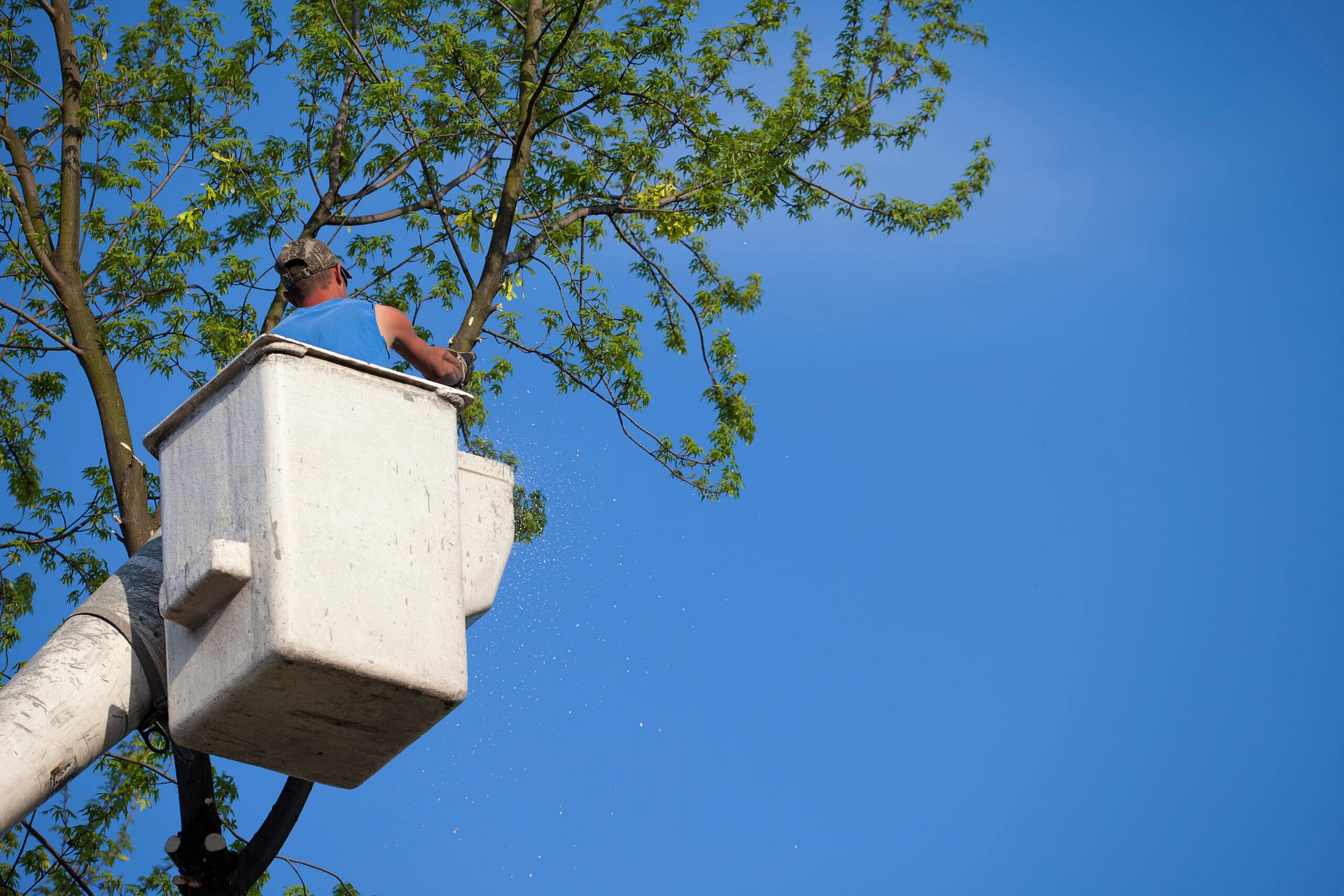 If you cut down an overgrown tree in the wrong place, the fall can cause damage to your property. The last thing you want is for the falling tree to land on your house or vehicle. This can lead to costly repairs that could have easily been avoided by hiring a tree professional.
After removing a tree, there will be branches, twigs, leaves, logs and other debris to deal with. Tree removal experts will remove them all and grind down the stump, leaving no trace of a mess. Furthermore, any pests that previously inhabited the tree will be removed before they find another home in your yard.
Professionals can take down a tree with little to no effort. But don't get it wrong; they have taken all the necessary safety precautions to prevent injury. This includes getting the proper training, using the right equipment and wearing a safety harness. They are well-prepared to handle any tricky and dangerous tree removal situation without injuring themselves or anyone else.
Tree removal in Colorado requires a permit and strict adherence to guidelines. With a tree contractor, you don't have to worry about any of this. They have all the permits required to do the job and know the guidelines by heart. You just have to sit back, relax and let them take down that unwanted tree.
Hiring an experienced tree company guarantees quality results. They have seen it all, and no job is too big or small for them. You might look at a tree removal situation and think, "Well, this is hopeless." But that is where a tree service succeeds in helping you complete the job quickly, efficiently and safely.
Knowing that a hazardous tree is in your yard can make your mind uneasy. Removing it will give you peace of mind because the tree no longer poses any danger. With it gone, you can sleep soundly at night instead of worrying about what could happen the longer it stays.
When is it Necessary to Remove a Tree
The residents of Thornton and the nearby north metro areas usually ask when it is necessary to have a tree removed. We have a few answers to this question.
Normally we tell them that dead trees need to be removed. The structure of a dead tree grows weaker and weaker over time. Because of this, it can easily be knocked over by Colorado's gusts of wind. These come courtesy of the foothills and seasonal storms. If there are structures built around the tree, it can damage them during the fall.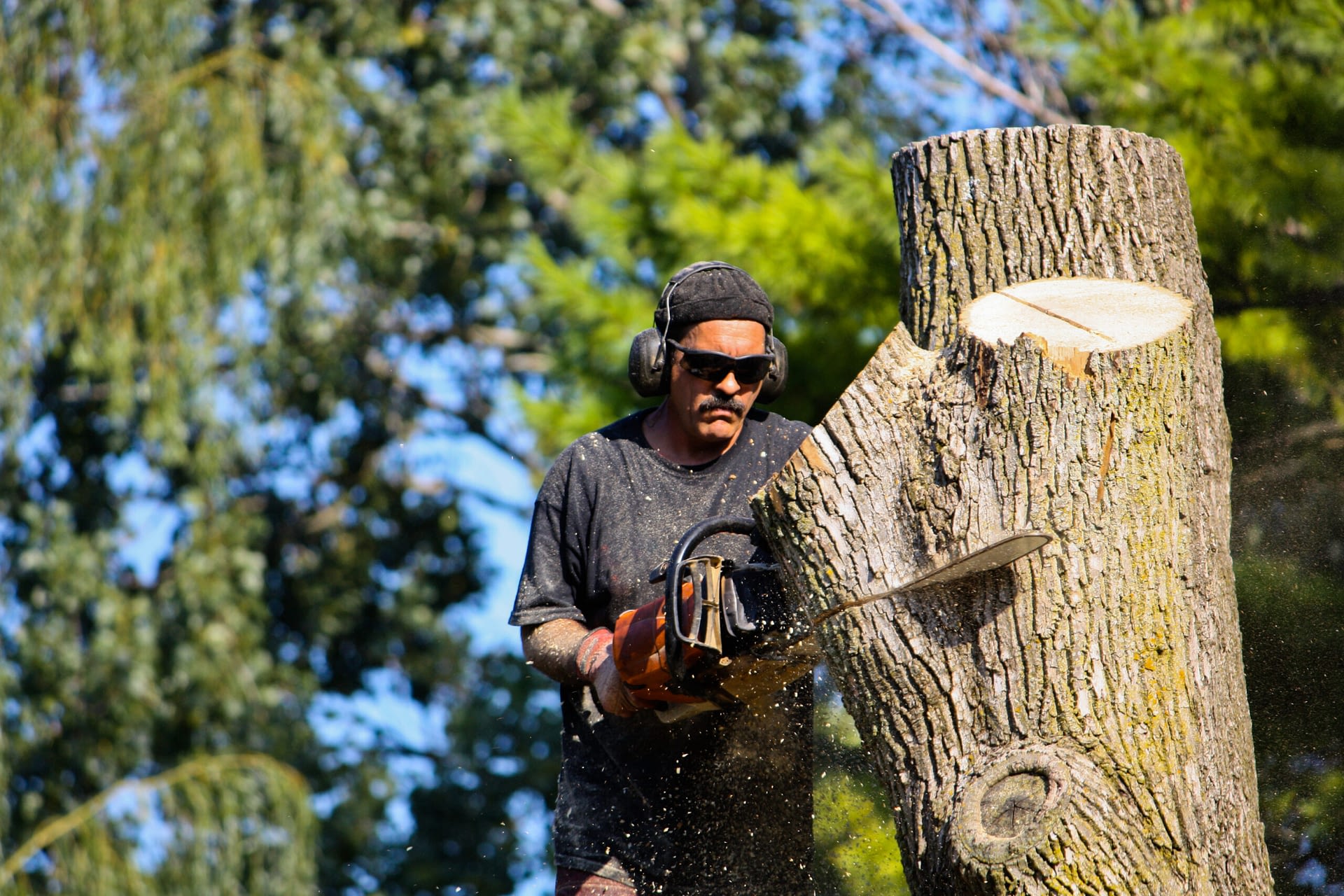 Sometimes, diseased trees can recover without affecting the surrounding landscape. Other times, the infection can be too severe and the tree needs to be removed. This will prevent the disease from spreading to surrounding trees and shrubs. It is hard to see a tree you love to go out this way, but it is absolutely necessary.
A tree also needs to be removed when it is encroaching on the nearby structures. For example, some trees have far-reaching and deep roots that can weaken the structural integrity of your home's foundation. In this scenario, the tree needs to be uprooted properly to protect the house.
You can also remove a tree if it is an extreme nuisance. It could be ruining your curb appeal or occupying a space you need to use. You shouldn't have to be saddled with a tree you don't want.
If any of these scenarios apply to you, do not attempt DIY tree removal. You could risk unnecessary injury or property damage. Call Thornton Hills Tree Service to remove it for you!
Why Hire Thornton Towers Tree Service for Tree Removal?
Certified Arborists
All our arborists are trained and certified to handle tree removal, as well as look after the health and safety of your entire landscape
Insured
We have general liability insurance, which covers every tree work performed on your property in the rare event it leads to injury or damage
Customer Care
We pride ourselves on providing exceptional customer service and are always delighted to hear from you
Get IN touch
Info@thorntontowerstreeservice.com
303-731-4159
1244 W 88th Ave
Thornton, CO 80260
Store Hours
M-F: 8am – 5pm
Sat: 8am – 5pm
Sun: Closed