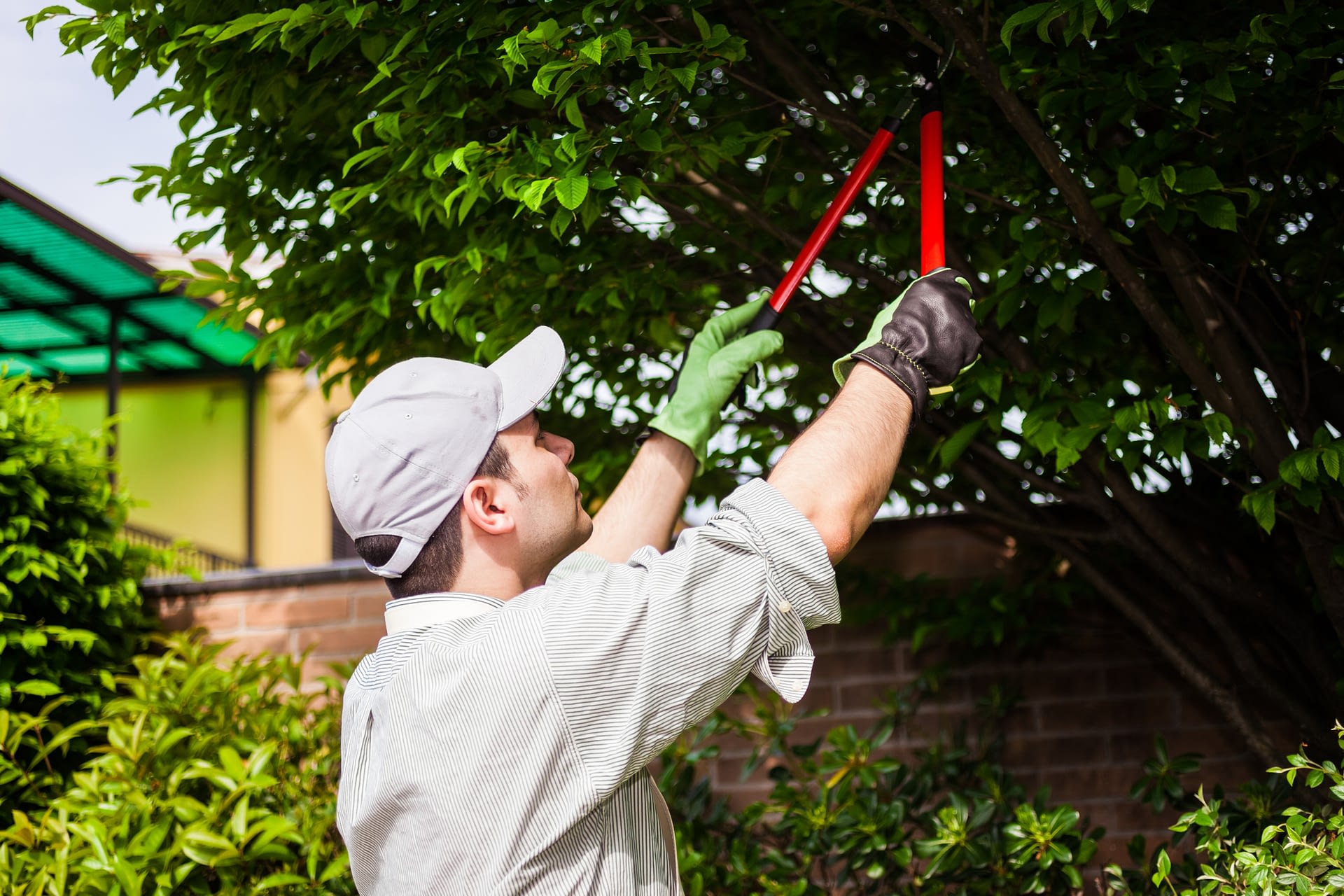 the best way to enhance your yard
Thornton Towers Tree Service: Tree Planting
Having trees around your property can transform your landscape. Thornton Towers Tree Service makes planting new trees quick and easy. We've planted thousands of trees in Thornton and surrounding areas and can't wait to adorn your yard with these beautiful green assets.
Looking to plant trees around your home? Our affordable tree planting services include tree delivery, soil amendment, starter fertilizer, mulch and labor.
Give us a call for a free, no-obligation estimate!
More Fresh, Cool Air for Your Property
Trees aren't just for making your yard look pretty, colorful, and lively, they also come with some special benefits. Trees absorb more than 48 pounds of carbon dioxide a year and produce more than 260 pounds of oxygen a year. This means more fresh air for your property on top of reducing your carbon footprint.
Not only does this oxygen make the air around you fresh, but it cools it down as well. During the hot summer months, this air can literally make your home cool. Plus, once fully grown, trees can cast shade on your house and provide extra cooling. This means you don't have to turn on the AC for extended periods when it gets hot. Just imagine the amount you will save on energy bills.
Another benefit of trees is that they can bring wildlife to the yard. They are a sanctuary for birds, bees, squirrels and other critters. By making a home in your yard, these critters can escape predators. Furthermore, having them around comes with some benefits too. For instance, bees will pollinate your flowers, and some species of birds will get rid of mice, mosquitoes and other pests in your yard.
Also, trees increase the value of your property. If you ever decide to sell or rent it out, having trees around can make the property look more attractive. In that way, trees are also a good investment.
Why Hire Thornton Towers Tree Service for Tree Planting?
Planting a tree seems simple on the surface. However, if you want to maximize the benefits a tree provides, getting a tree service to help is the right move. That's because if a tree isn't planted the right way, it won't grow to its full potential and cause problems.
There are so many factors to consider when planting a tree. It is not just a matter of digging a hole, popping in the tree and watering it now and then. There are questions one needs to ask themselves beforehand, including:
Do I have the right equipment?
Will the tree receive enough sunlight if I plant it in this spot?
Does the ground have the right soil type and density?
What type of mulch should I use? How much of it do I need?
Is this the right-sized hole?
Does the soil around the tree have adequate drainage?
Will the trees be safe from pests? If not, how do I prevent an infestation?
These are just some of the questions you need to ask yourself, and it's very easy to make a mistake. You need to get everything right from the start if you want the tree to grow healthily. With a professional arborist on your side, you don't have to worry about any of this or making a mistake.
Thornton Towers Tree Service has knowledgeable and experienced professional tree planters. We know what to do – leave it to us! Furthermore, our tree planting specialists will even recommend which tree species are perfect for your yard. The trees you plant with professional advice from our arborists will enjoy a long and healthy life.
Taking Care of Your Newly Planted Tree
Before our tree planting specialists leave, you can ask them questions on how to take off your newly planted tree. But if you want a quick reference, keep the following tips in mind:
Watering

: Check on your growing tree regularly and water as needed. If the weather is hot or dry, water it more frequently. However, a good rule of thumb is to water the tree every two days.

Mulch

: Mulch provides the soil with nutrients and helps it retain moisture. Place 1-2 inches of mulch on the soil around the tree. Also, make sure to cultivate the soil and remove any grass (to avoid competing for resources).

Fertilizer

: Before fertilizing your tree, it is highly recommended that you call a professional arborist to make recommendations. Our specialists are always ready to help you decide what is best for your tree.

Pruning

: When you plant a tree, it needs to be pruned right away to remove any weak or broken branches. Removing defects early on fosters unimpeded growth. Afterward, you should leave the tree for at least 2-3 years before pruning it again. A good time for pruning is mid to late winter. This gives the tree enough time to heal from the pruning stress before the growing season starts.
Regular tree maintenance can be a chore. However, that is what we love to do. We can check on your tree as needed to ensure it is growing well. We are only a phone call away if you live in Thornton or anywhere in the north metro area.
Get IN touch
Info@thorntontowerstreeservice.com
303-731-4159
1244 W 88th Ave
Thornton, CO 80260
Store Hours
M-F: 8am – 5pm
Sat: 8am – 5pm
Sun: Closed