Thornton Towers Tree Service: Federal Heights
Thornton Towers Tree Service offers complete tree care to the residents of Federal Heights and surrounding areas. We're fully licensed and insured professional arborists who pride themselves on affordability, integrity and reliability. We care about the needs of your trees, yard and property!
Give us a call when you need any one of or a combination of the following services:
Tree trimming

Tree pruning

Tree planting

Stump grinding

Tree removal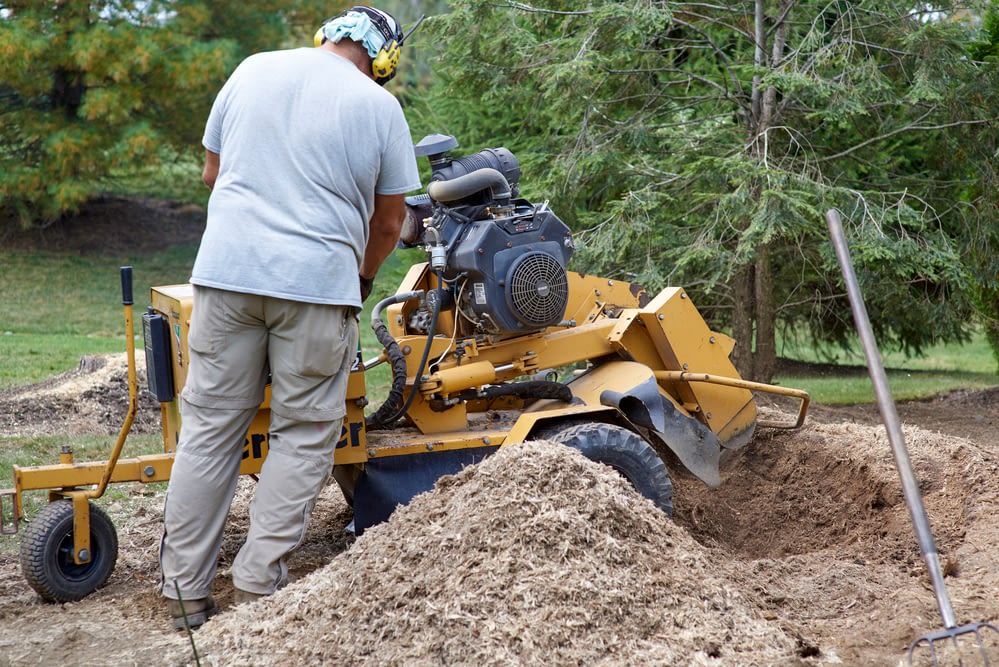 We are committed to complete customer satisfaction through high-quality tree maintenance and management solutions. Our team of highly trained tree care professionals is ready to get started when you are!
Our Federal Heights Tree Services
We aim to make your yard look pretty and healthy, on top of making it a safe place for all. No matter how big or small the job is, we always carry out our services quickly and efficiently. At the same time, we leave everything else untouched and undamaged and clean up after ourselves afterward.
Here is a little more detail about the services we offer the great people of Federal Heights:
Tree Trimming
Have you ever walked outside, looked at your trees and thought, "These look ugly!" If so, your trees could use a trim. 
At Thornton Towers Tree Service, our arborists are trained in the art and science of tree trimming. They're a lot of considerations that go into tree trimming than many realize. If you don't know what you're doing, you could make the trees uglier or negatively affect their growth. 
On top of aesthetics, our tree experts also consider the tree's type, anatomy, physiology, annual cycle and growth habits before trimming a single branch or limb. They also consider the surrounding landscape to ensure nothing is damaged in the process.
Tree Pruning
Many people often confuse tree trimming and pruning, but they are different, although they are usually done together. Tree trimming is about making sure the tree looks pretty, while pruning is about ensuring its structural integrity. That way, the tree thrives and is strong enough to withstand the weather.
Proper tree trimming reduces the risk of leaves breaking and branches falling. The process usually involves removing weak, broken, diseased, dying or dead branches and limbs. It all boils down to removing any part of the tree that is considered unnecessary.
Tree Planting
Planting a tree is one of the best ways to beautify your landscape. Hiring a tree service means your trees will be planted using the appropriate methods. Professional arborists will give them the best chance to thrive in Colorado's climate. Whether your trees are for aesthetic enhancement, shade, spring flowers or anything else, Thornton Towers Tree Service is here to help.
Tree Removal
At Thornton Towers Tree Service, we understand the value that trees can bring to your yard and property. However, diseases, pests, storms, growth issues and even human intervention can cause irreparable damage. As a last resort, there's no choice but to remove the tree to improve or save the surrounding landscape.
Many things can go wrong during tree removal, leading to costly repairs. That is why we don't recommend doing it yourself. No matter what reason you need to remove the tree, our experts are at the ready. They will make sure the tree gets taken down completely, affordably and safely.
Stump Grinding
We cannot stress enough how vital grinding a stump is after taking down a tree. Leaving the stump can cause many issues. Not only is it an eyesore, but it is also a potential tripping hazard. Furthermore, if the stump remains, the tree can regrow, meaning you'll have to take it down again.
Diggin the stump out is time-consuming. You can also use chemicals, but the runoff can affect the health of other trees and shrubs in your yard. Stump grinding is the most efficient and safe way to get rid of the stump permanently. Furthermore, the leftover wood chips can make for good and free mulch.
Take Your Family Out for a Fun Day in Federal Heights
Federal Heights is just one of the many places we love hanging out in Adams County. Here are a few places we visit with family and friends whenever we are around.
Water World
Water World is a beautiful and fun water park located in the Federal Heights's Hyland Hills Park and Recreation District. It is packed with plenty of activities, including exciting raft rides, water slides and a "lazy river." We recommend the water-themed fun house and the "Voyage to the Center of the Earth" raft ride. Here's how you can get to Water World!
Wild Animal Sanctuary
If you fancy a day out with family and friends, Wild Animal Sanctuary is an excellent place for a fun outing. The sanctuary spans 800 acres, and it is a fun hike where you can see hundreds of animals. There is an elevated walkway that you can use to get to different parts of the sanctuary and marvel at all the magnificent beasts from above. Multiple visits are encouraged, as you won't see and enjoy everything in one visit. Click here for directions to the Wild Animal Sanctuary!
Get IN touch
Info@thorntontowerstreeservice.com
303-731-4159
1244 W 88th Ave
Thornton, CO 80260
Store Hours
M-F: 8am – 5pm
Sat: 8am – 5pm
Sun: Closed