Thornton Towers Tree Service: Services Broomfield
Thornton Towers Tree Service has highly-trained arborists ready to serve the residents of Broomfield and surrounding areas.
Are you searching for a tree service professional in Broomfield? We are here to help you take care of any overgrown, misshapen, unhealthy or dead trees. Our affordable tree services are only a phone call away. Let us take care of the following for you:
Tree trimming and pruning

: Thornton Towers Tree Service's trimming ensures that your trees grow beautifully. And our pruning services help your trees grow in perfect health. We believe everyone deserves pretty and healthy trees in their yard.

Tree removal

: If you have a dead, unwanted or diseased tree terrorizing your landscape, we can remove it for you. We will take it down without causing damage to the surrounding area, vegetation and your property.

Stump removal

: A dead stump can sprout into a full-grown tree and is a potential hazard if not removed. Let us grind it down, so you're rid of it once and for all.

Tree planting

: Our arborists have specialist knowledge of Colorado and know which trees thrive in our semi-arid climate. They can help you plant suitable trees and achieve sustainable growth.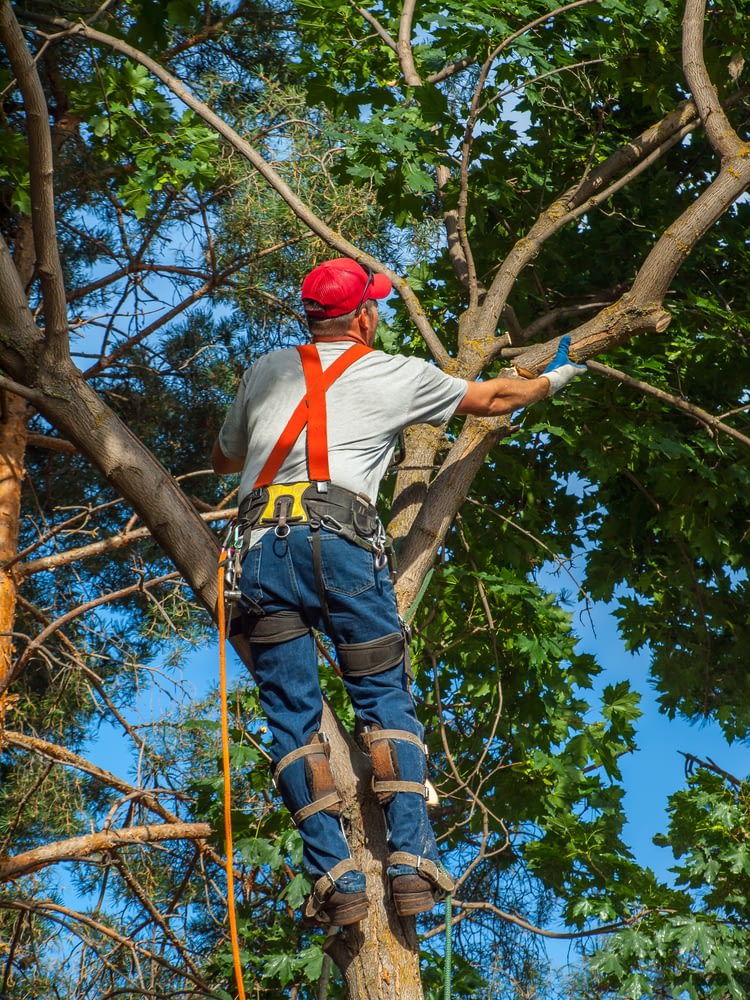 We are waiting for your call. Contact us today for a free quote! Our affordable and transparent pricing will ensure that you get your money's worth and know what you're paying for exactly.
Why Hire a Professional Tree Service in Broomfield
Broomfield Residents, it is easy to spot when your yard's trees could use a little TLC. However, that doesn't mean it is your job to do it. Here are some benefits you can enjoy by calling Thornton Towers Tree Service.
Doing the Job Right the First Time
It is easy to mess up tree care, even though it appears simple at a glance. For example, improper trimming and pruning can make your trees look ugly and hinder their growth for years to come. With a tree service on your side, you'll have peace of mind knowing that they will do the job right the first time.
Best Equipment and Techniques
When performing tree care, you might not always have the right equipment to complete the job. You might not even know what equipment to buy or how to use it properly and safely. A tree service comes prepared with all the tools needed to provide top-notch tree care. That way, you get to save a lot of time and money.
Plus, the tree service's arborists have undergone training and know the proper equipment and tree care techniques to use. Without this training, you can end up damaging the trees or your property. Worst of all, you can end up injuring yourself or someone else.
Improve Your Property's Aesthetics
When an arborist trims your tree, it will look beautiful and enhance your property's curb appeal and overall aesthetics. Your home will look more inviting to guests, who will admire how great your yard looks. Furthermore, the level of aesthetic enhancements that properly trimmed trees provide will add value to your property. The added beauty is a massive plus if you intend to sell or rent it out.
Emergency Services
A professional tree service can also help you in times of an emergency. Suppose there was a storm that knocked a tree onto your house. The professionals can act swiftly to prevent further property damage and potential injury by removing the tree and debris. Any trees that suffered damage during the storm will go through rehabilitation to grow stronger and healthier. That way, they can withstand storms in the future.
Saving a Diseased Tree
Unless the tree is unwanted or dead, an arborist can save it. If the tree has an illness, the professional will treat it. Treatment will prevent the disease from killing your tree or spreading to other trees and shrubs. Only when the arborist cannot save the tree will they recommend tree removal.
Family-Friendly Activities in Broomfield
We have been to Broomfield numerous times for both work and pleasure. We usually come with family and friends during our off time to enjoy a wide range of activities. Here are some places we love to visit in Broomfield and recommend their fun, family-friendly activities.
Broomfield Community Park
You can try Broomfield Community Park if you're looking for a place with various recreational activities. The park spans 40 acres and is fun for all ages and fitness levels. You can take a stroll and take in the fresh and invigorating Colorado air. If you brought kids along, they could have fun in one of the many playgrounds and sports fields located throughout the park. The park is close to downtown Broomfield, and you can reach it by clicking here for directions!
Paul Derda Recreation Center
The Paul Derda Recreation Center offers plenty of family-friendly activities and amenities. It is a 90,000 square foot facility with a waterpark, pool, climbing wall, outdoor party and picnic area, hike trails, child care facilities and more. You can get directions to the Paul Derda Recreation Center by clicking here!
Get IN touch
Info@thorntontowerstreeservice.com
303-731-4159
1244 W 88th Ave
Thornton, CO 80260
Store Hours
M-F: 8am – 5pm
Sat: 8am – 5pm
Sun: Closed