Thornton Towers Tree Service
Your Trusted, Dedicated and Affordable Local Tree Care Pros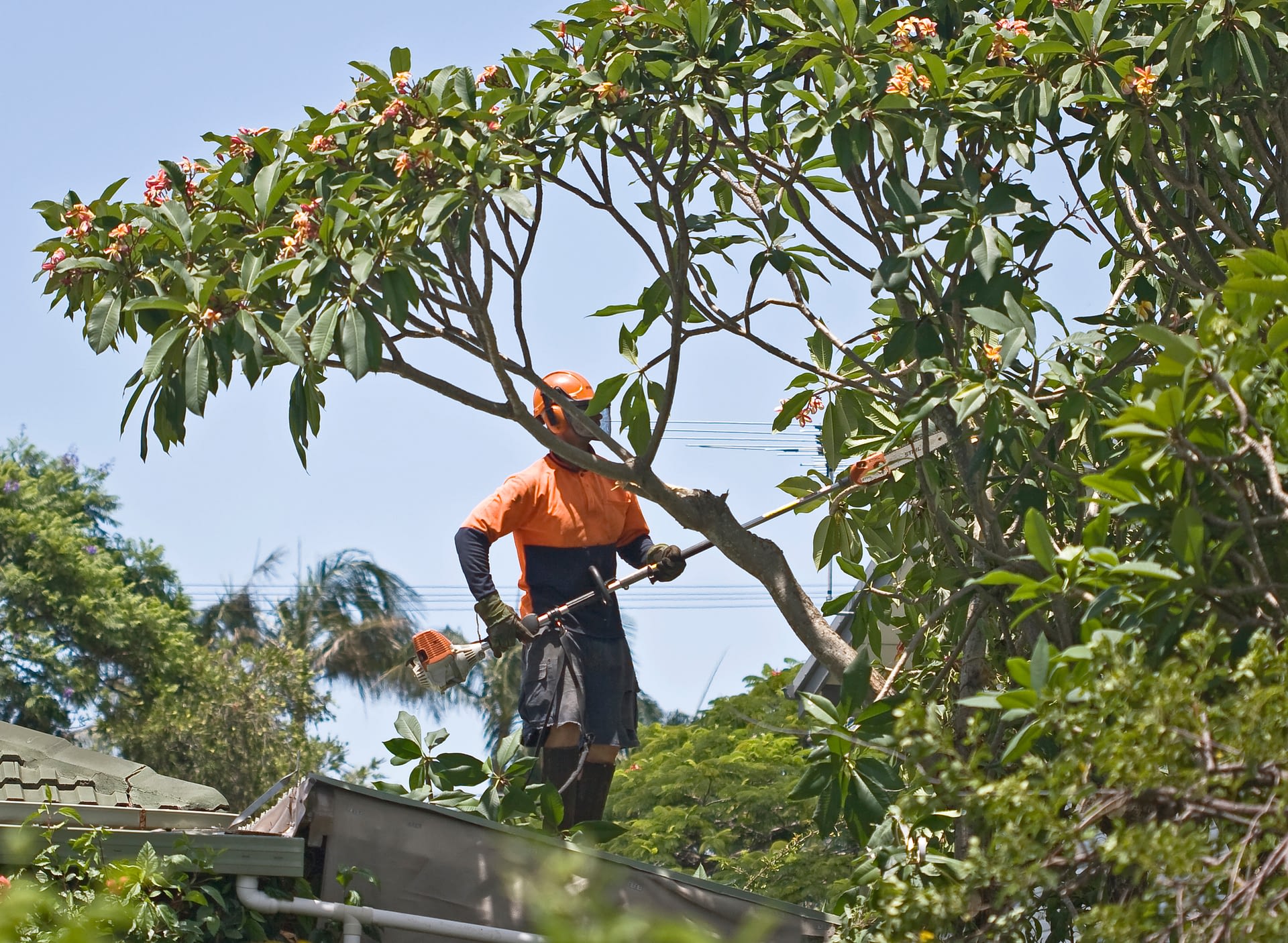 Total Tree Care is a Phone call away!
WHAT YOUR TREES NEED!
Looking for the top tree service in Thornton and the surrounding areas? Look to none other than Thornton Towers Tree Service. We provide ourselves on our integrity and dedication in ensuring our customers get exceptional tree services all the time.
Contact us whenever you need:
Tree Trimming & Pruning
Tree Removal
Stump Removal
Tree Planting
We provide quick, reliable and affordable tree services to transform your landscape in the best way possible. Ready to get started?
Our Thornton Tree Care Services
We have been serving the residents of Thornton and surrounding areas for years. Ask around, and you will hear that our exceptional tree care services get the job done right the first time.
Here's what you can expect from Thornton Towers Tree Service.
Tree Trimming & Pruning
Our tree trimming services are all about enhancing the aesthetics of your landscape. Our professional arborists remove overgrown branches to ensure the tree has a pleasing shape and appearance. We can also prune dead, damaged and disease branches to ensure they don't compromise the overall health of trees.
Tree Removal

If you're not familiar with tree removal, you should not attempt to do it yourself. Our tree removal experts have the skill and equipment to ensure safe tree removal. We guarantee no harm will befall you or your family and property during our tree removal service. Whether your tree is dead, diseased or in the wrong place, call us before it affects the surrounding landscape.
PS: Tree removal is the nuclear option. We will first do everything to save the tree, including trimming and pruning. Sometimes uprooting and replanting it can be the optimal option for both the tree and your yard. Trust our experts to find the best solution for your needs!
Stump Removal
Leftover stumps are unsightly and hazardous. Furthermore, they are a breeding ground for pests and can spread diseases and infections to the rest of your yard. Finding it hard to remove an unwanted stump? Call us now, and we will grind it down. We will also transform the leftovers into mulch to help insulate your soil and increase its moisture retention.
Tree Planting
Is your landscape looking barren or do you need a sustainable and natural structure to provide shade and fresh air? Whatever the reason you need a tree, we can help you plant trees throughout your yard. And through our trimming and pruning services, you can ensure they look good and grow healthily for a long time.
Serving Thorton and the Surrounding Nearby Areas
We have made our home in the city of Thorton, Colorado. However, our professional arborists can still come to you if you're located in other areas, including.
Broomfield

Westminster

Federal Heights

Northglenn
Are you located in the northern part of the metro area but we did not mention your location? That doesn't mean we can't come to you. Give us a call today to find out if we can make it to where you live. We cover the above-mentioned locations and anywhere in between!
Why Caring for Your Trees is Caring for Your Property
When you take care of your tree, you take care of your property. When you take care of your trees, you take care of your property. Leaving tree branches to become overgrown can lead to property damage. Furthermore, due to the foothills and seasonal storms, Colorado can experience very high winds. These strong winds can easily knock large, heavy branches onto the structures on your property, including your home and powerlines. A falling branch can also injure anyone unlucky enough to be standing in its path. By calling Thornton Towers Tree Service, you can prevent avoidable injury and costly property damage.
Overgrown trees aren't just a danger to your property and everyone else, but they also significantly ruin your yard's aesthetics. This makes your home look less inviting and hurts its curb appeal. Not only will we cut the branches down to size, but we will also prune them. This revitalizes every tree we touch, ensuring that it grows healthily and beautifully. After we are done taking care of your trees, we will clean up after ourselves – your yard will be spotless!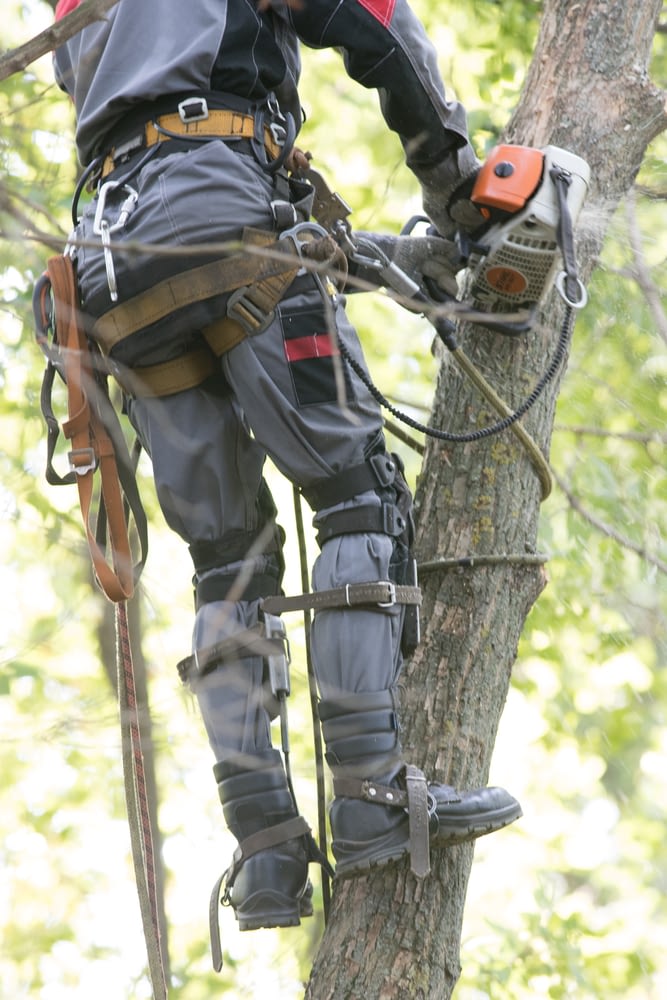 Calling Thornton Towers Tree Service to trim and prune your trees means you don't have to do it yourself. Not only will this save you a huge amount of time, but it will also save you from potential injury. Reaching high branches can be dangerous. Wrong ladder placement or stepping on a weak or rotten branch can lead to a nasty fall. Let our highly trained and experienced experts handle it while you remain safe and focused on getting other things done.
We guarantee a complete job, no matter what we're doing. Whether it is trimming and pruning or removing a tree or stump, we guarantee satisfactory results. We are located in the city of Thornton, but we also serve nearby areas. So give us a call today and get the best tree service in Colorado on your side.
What to Look For in a Tree Care Company
Choosing the wrong tree service company can do more harm to your property than good. You want to hire specialists that will do the job once and knock it out of the park. Thornton and the surrounding areas we serve are located in the metro area. This means you have no shortage of tree companies to choose from. But how do you separate the wheat from the chaff and choose a tree service that meets your needs? 
Here's what you should look for in a tree service company:
Experience

: In this line of work, experience matters. When you hire an experienced tree service company, you get your money's worth. They come prepared, with highly-trained employees and all the necessary equipment.

References

: A reputable tree service isn't afraid to provide references from past customers on demand. If you sense the company is hesitant to provide a list of referrals, that should raise some red flags.

Estimate

: A good tree service is not only affordable but is also transparent when it comes to pricing. After they assess the job's requirements, they should provide you with a free, no-obligation quote detailing every charge. The last thing you want is to be saddled with hidden charges.

Insurance

: A professional and experienced tree service knows how to avoid personal injury or property damage. However, they do happen. Make sure the company is insured so that you and your property are covered should anything go wrong.

License

: It is illegal to provide tree services in Colorado without a license. Make sure the company has a license that is recognized by the state of Colorado and is up to date.
Thornton Towers Tree Service checks all the right boxes, signaling that you're working with a high-quality and professional tree service. Plus, we have friendly and welcoming customer service representatives that are eager to assist you.
Does my tree need trimming and pruning?
There are many signs to look out for that indicate your trees could use a good trim or prune. Common ones include: 
Broken, weak and overgrown branches

Too much foliage

Tree looks misshapen

Dead or diseased branches and limbs

Branches protruding over the roof or powerlines

Cracks in the bark

Trees have been ravaged by a storm or flood

It's winter or spring
In doubt whether your trees need to be trimmed or pruned? One of our professional arborists can inspect it for you. You can even arrange for your trees to be inspected yearly.
Can I remove the tree by myself?
We do not recommend DIY attempts at removing unwanted trees. Cutting a large tree at the wrong angle can cause it to fall on your house, car and nearby structures. Furthermore, to completely remove the tree, the stump needs to be ground down to nothing. This requires the right heavy equipment. To protect your property and effectively remove the tree, we calling Thornton Towers Tree Service.
Do I have to be at home?
We try our best to work on your schedule and understand that this may not always be possible. Sometimes, you might be too busy to wait for us to finish working on your trees, especially during the week. After all, your time is valuable. You don't need to be around when our professional arborists come to provide the tree service. They carry with them a work order and property map to ensure nothing else is disturbed or missing.
Who handles the clean-up?
Tree care is a messy job and someone needs to clean it up. Luckily, that person isn't you. Our crew will pick up any debris and remove them from your property. Any leaves will be swept, blown and raked. The only sign that you'll see that we were ever there is a job well done.
What disease does my tree have?
Unfortunately, trees can contract diseases that can infect the rest of your yard if not treated. Not sure if your tree is sick? We have outlined the most common tree diseases in Colorado so you can inspect them yourself. If you're still not sure, give us a call and we'll send a specialist to inspect the tree.
Get IN touch
Info@thorntontowerstreeservice.com
303-731-4159
1244 W 88th Ave
Thornton, CO 80260
Store Hours
M-F: 8am – 5pm
Sat: 8am – 5pm
Sun: Closed